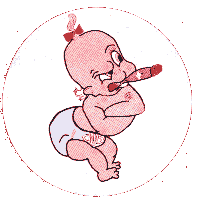 "Pouropipinia"
(diaper pissers with cigars)

Fill your suitcase with whatever crazy you can find, take with you whatever makes you
feel fine, forget your problems for a while and let us take you to our infinite world.
The world of Carnival. A world which makes us all children again.
We give you the chance. You have nothing to do, just follow us.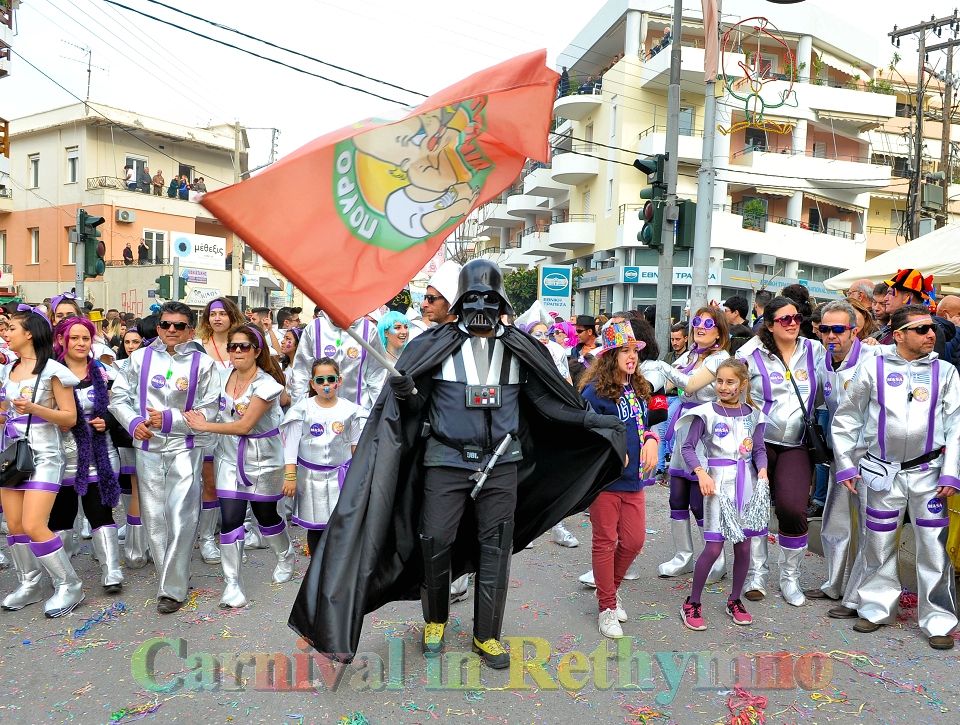 The POUROPIPINIA team 2018:
Here I didn't find you, now I'm flying to Mars!

One hundred years ( 100 ) Carnival , sixteen years (16 ) POUROPIPINIA ! Once more the POUROPIPINIA invite us to put aside our problems and our pains and participate in carnival rhythms in which our city ist breathing.
The Carnival in Rethymno lives and will live forever, because it was brought to us from our ancestors, and we younger continue to live it, making it increasingly impressive and lead the events through the corresponding zeitgeist.
Fill your suitcase ( you who are away) , with as much madness you have, take with you whatever makes you feel good, come to "show" the tiger in us, that is our theme this year to shout, to dance to feel like children in those large moments of relaxation and cheerfulness .
Our crew usually consists of 200-300 members (of all ages) sometimes even more! We are among the most cheerful and lively groups! So let us be your "travel guide" in the vast world of ours ... In the world of carnival .... A world that makes us all children .... We give you the opportunity ... You only have to follow us .....
CIGARS AND DIAPER PISSERS of the world UNITE!!!
Please wait a few seconds and then click on the images below!
The astronaut's offspring at the casting show 'Grecian Idol'!

The whole search team of the POUROPIPINIA 2018 with a serious facial expression, focused on the heroic deeds in the future.

The great dictator Darth Vader kissing children. What is HIS business here?

Hey chief-tomcat, how long shall I have to sit here?

The Puss Cat Family in Carnival business 2016

The POUROPIPINIA team before line up for the 'Long March' at the Carnival in Rethymnon 2016

Well finally it goes on. We POUROPIPINIA march in sunshine on the carnival Grand Parade ahead of the next rain-shower!

The very lively female tin soldiers of the POUROPIPINIA team

Stand straight, tin soldier. Already somewhat tired, eh!

The sutlers posing for the press!

The Wild Tigers of the POUROPIPINIA chase the hangover always in groups!

Wild and fierce, yet elegant and in style, even at our mass appearance 2014.

In our team even the little ones show their claws and roar!

The mother tigers of POUROPIPINIA are particularly dangerous when they are with their young!

Once again we POUROPIPINIA Supermen save the city and the carnival!
CIGARS AND DIAPER - PISSERS OF THIS WORLD UNITE !
| | |
| --- | --- |
| Phone. 6942289468 | Write us an Email |

Click the links an enjoy!

Go to Carnival pages
© 1997 - 2018 ms marketing hellas, Questions and comments please mail to

[email protected]