means 2017

Carnival in Rethymno: a crowd of more than 125.000 happy masqueraders floating Rethymnon in 2017!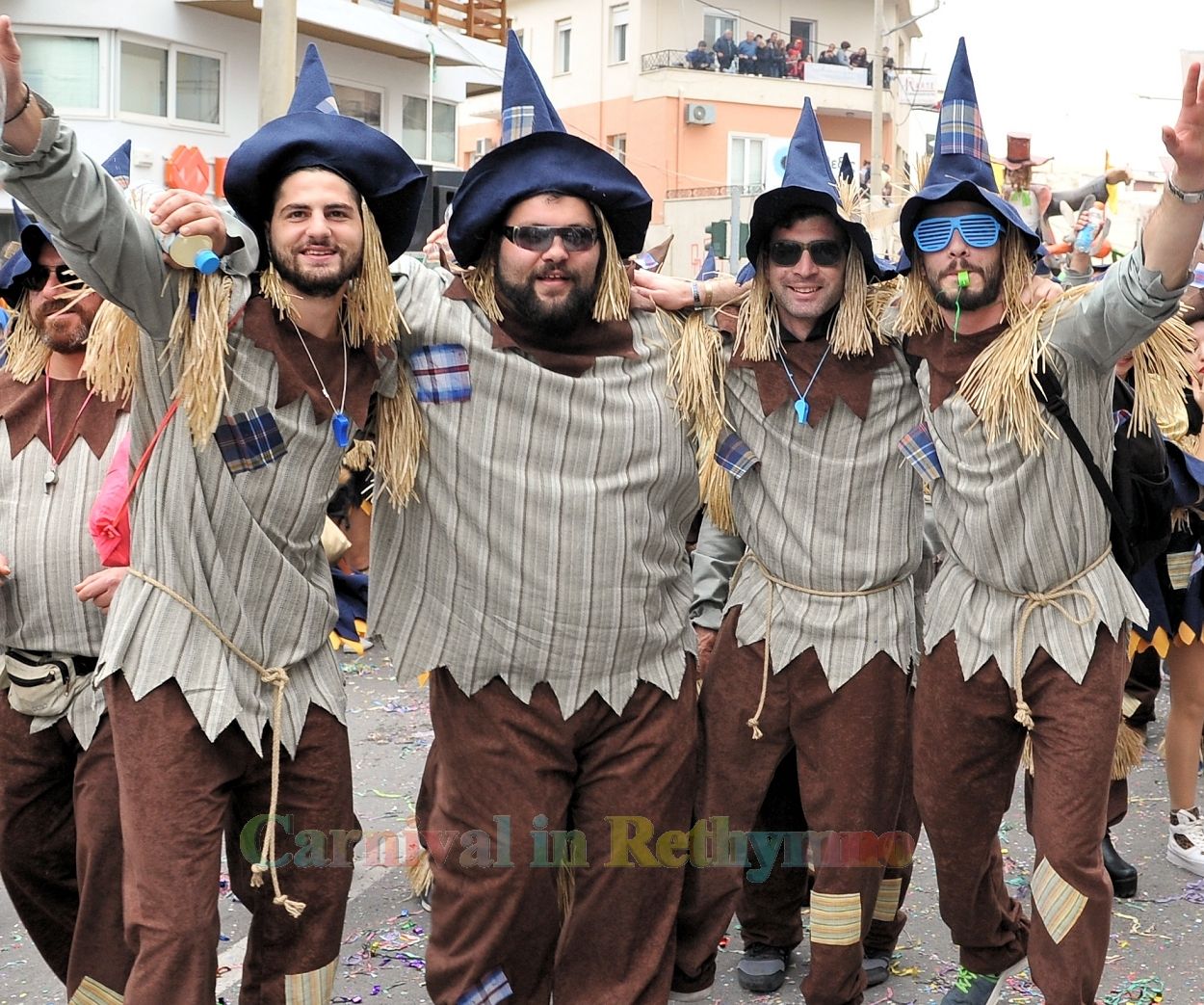 The Skaravei meet the dreams of the scarecrows at the carnival in Rethymnon in 2017
Please wait a few seconds and click on the photos!
The FEV ... GATOI team 2017. A sea of cheerful carnivalists

Mexican wrestlers in Rethymnon at the carnival 2017, a great idea of the ALLADALON team

Mr. Trump gags the Statue of Freedom and has his hands not only at the lady's ass: EKATS I KOUTSI KATSIKA 2017

The EPOMENOI team this time very sexy Scottish: Who can stand the Scotch. . .

The ARGOSHOLOI team has its Flamingos 2017 dance the flamenco!

The youngest scout of the ANICHNEFTES team, with the angry cockchafer's view in February 2017

The Roadrunner woodpeckers of the ASCHETOI team are going on our nuts!

PANDAYA 2017: The 2017 motto is Sneaking on, which in Greek is called nailing, always cheerful at carnival!

The huge bee swarm of the GAZANOVES team pushes through the streets of sunny Rethymnon.




Views . . . at the DAKTYLODIKTOUMENOI that shine with Pokemon this year!

The CARNIVALOI cook for us at the carnival in 2017: Food from the can, very funny!

The best jackets in town. The tailor of the GOUSGOUNIDES is a genius!

The scarecrows of our friends, the SKARAVEI. . . Aiaiaiiii carnival 2017!

Click the links an enjoy!

Go to Carnival pages
© 1997 - 2018 ms marketing hellas, Questions and comments please mail to [email protected]