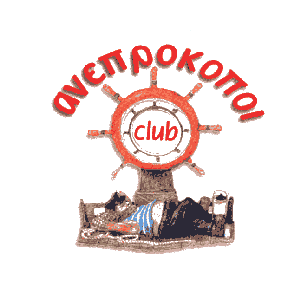 Aneprokopi Club
In December 1995 twenty old school friends all born in 1968 came together
and decided to join the Carnival in Rethymno of 1996 under the name of
"Aneprokopi Club" (The Useless Ones`Club).
They joined the float of the City of Rethymno called "EVIVA RETHYMNO".
In 1998 we found out that we had grown to 50 members
(Useless Ones multiply!!!)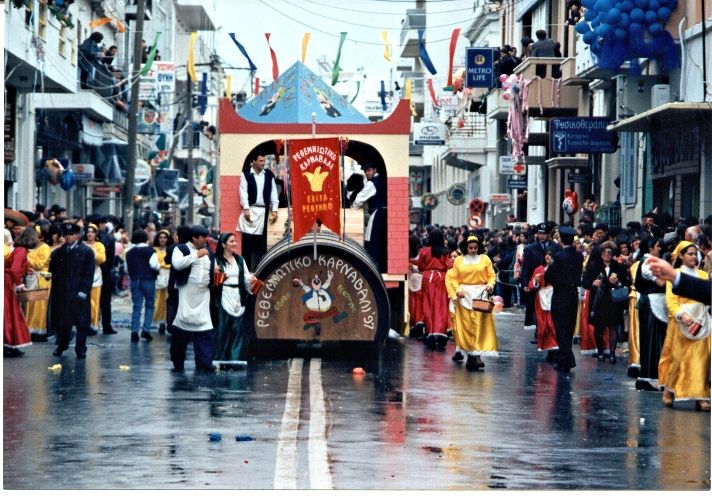 Carnival 1997:
The "EVIVA RETHYMNO" team with 30 members poured out
1.5 tons of wine and distributed 600 pounds of nuts...
and 5000 locals got drunk!
At the traditional "Treasure Hunt" in the old town of Rethymno the "Useless Ones" went fifth place. For Useless Ones we did
fantastic.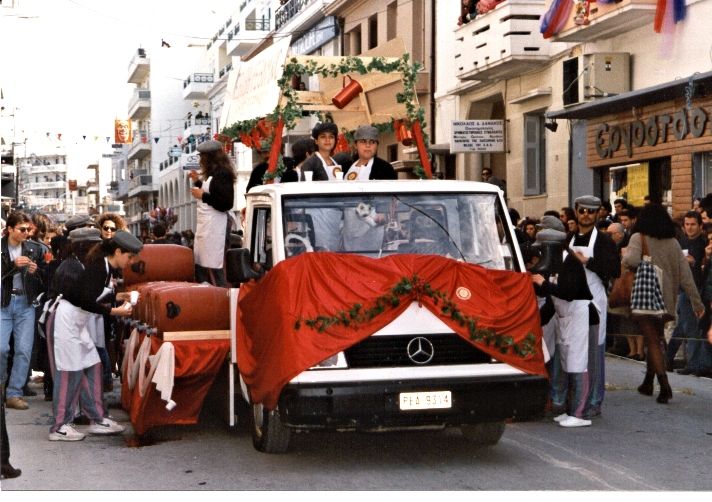 Carnival 1997:
The "Useless Ones" dressed as Taverna hosts broke their record this time.
They distributed to the public 2 tons of wine and 1000 pounds of nuts...Cheerio!
| | |
| --- | --- |
| | At the "Treasure Hunt" of 1998 we did even better: We ate and drank all day and left the treasure to the other teams. Nice eh? |
Here we give you an example of our very special way of doing our work (hard labour) when fixing our float for 1998.
Catch us if you can!

Click the links an enjoy!

Go to Carnival pages
© 1997 - 2018 ms marketing hellas, Questions and comments please mail to [email protected]