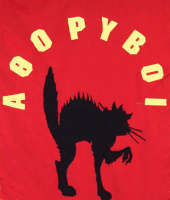 ATHORIVI
1996 the ATHORIVI (in Greek "The silent Ones") earned their first laurels at the Carnival in Rethymnon with a huge float under the title "CASINO DE COLoy", which means about Jazz Casino in Greek. It was a real nice rolling casino with slotmachines, living dices and playing cards. Even a bar had been installed.
2003 we were back in business with our rolling beachclub "Reziliero Bar"; and 2004 we built our own "Wonder City"! 2005 we are coming up with a new cat and our motto: "Carousel Greece - Your Greatness". 2006 we proudly present our EURO-Harem-Dancers, and 2007 we all were "Peter Pan and Tink in NeverNeverLand" and 2008 we are "EUROBOUND", and 2009 we were Doges and Venetians. 2010 we are all Ashes and Burberry.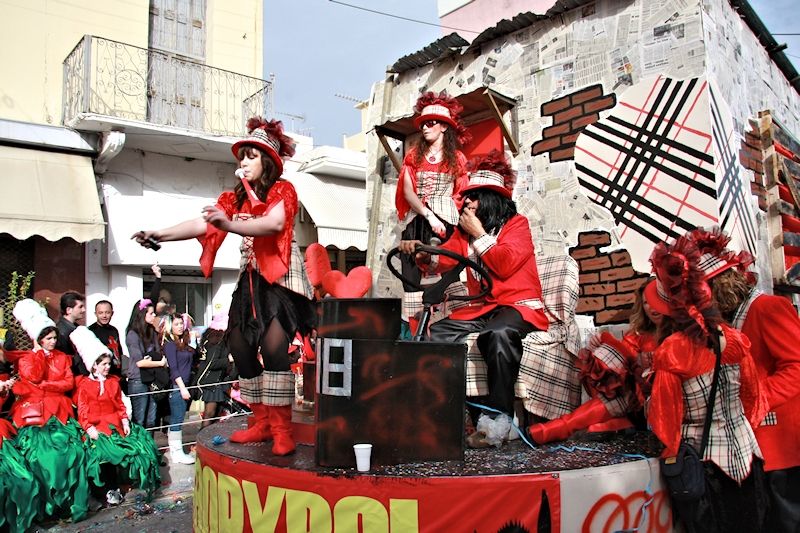 2010
Ashes and Burberry, our costume!
Please wait a few seconds and then click on the images below

Click the LINKS and enjoy!

Go to Carnival pages
© 1997 - 2018 ms marketing hellas, Questions and comments please mail to [email protected]