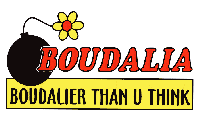 "BOUDALIA"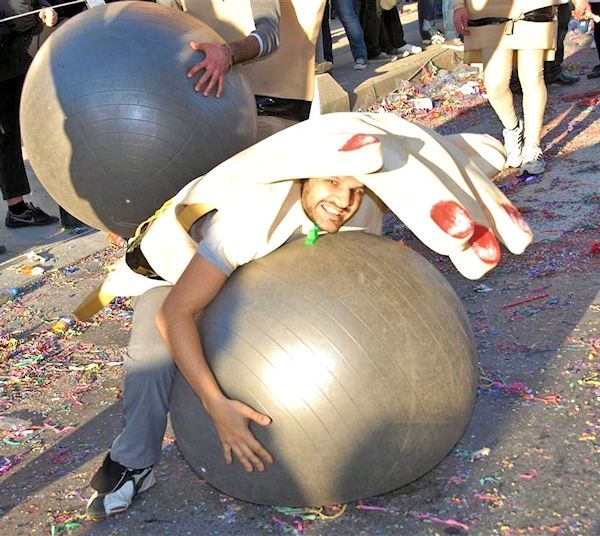 Carnival 2011 The BOUDALIA as Bowling cones of the special kind!
The "Creative Group of Margaritans" ,C.G.MA., is a group of young people who have their social roots
in the Cretan village of Margarites. Members of C.G.MA. are all those who feel young
and believe that fantasy and good will can give us the spell of expression and cooperation.
Our name as a Carnival team is "BOUDALIA" (Crazies), and since 1997 we join the Carnival of Rethymno.
To join the team you simply have to prove that you are "BOUDALIO"!!!
Please wait a few seconds and then click the photos!
The piggy is really enjoying to stand alive in the middle of that huge souvlaki of the BOUDALIA team distributing Greek 'pitta' to everyone. The dangerous fly is still lurking to get its share.

From the olive harvest directly to the Carnival in Rethymno... Here the BOUDALIA are advertising the superior quality of Cretan olive oil and enjoying the spectators with funny money (1000 drachma notes called "BOUDALO - 1000") as a souvenir of the "BOUDALO - PICKING" 1997.
| | |
| --- | --- |
| Phone. +30 28340 92249 | Write us an Email |

Click the links an enjoy!

Go to Carnival pages
© 1997 - 2018 ms marketing hellas, Questions and comments please mail to

[email protected]