means 2016

Carnival in Rethymno: a crowd of more than 100.000 happy masqueraders floating Rethymnon in 2016!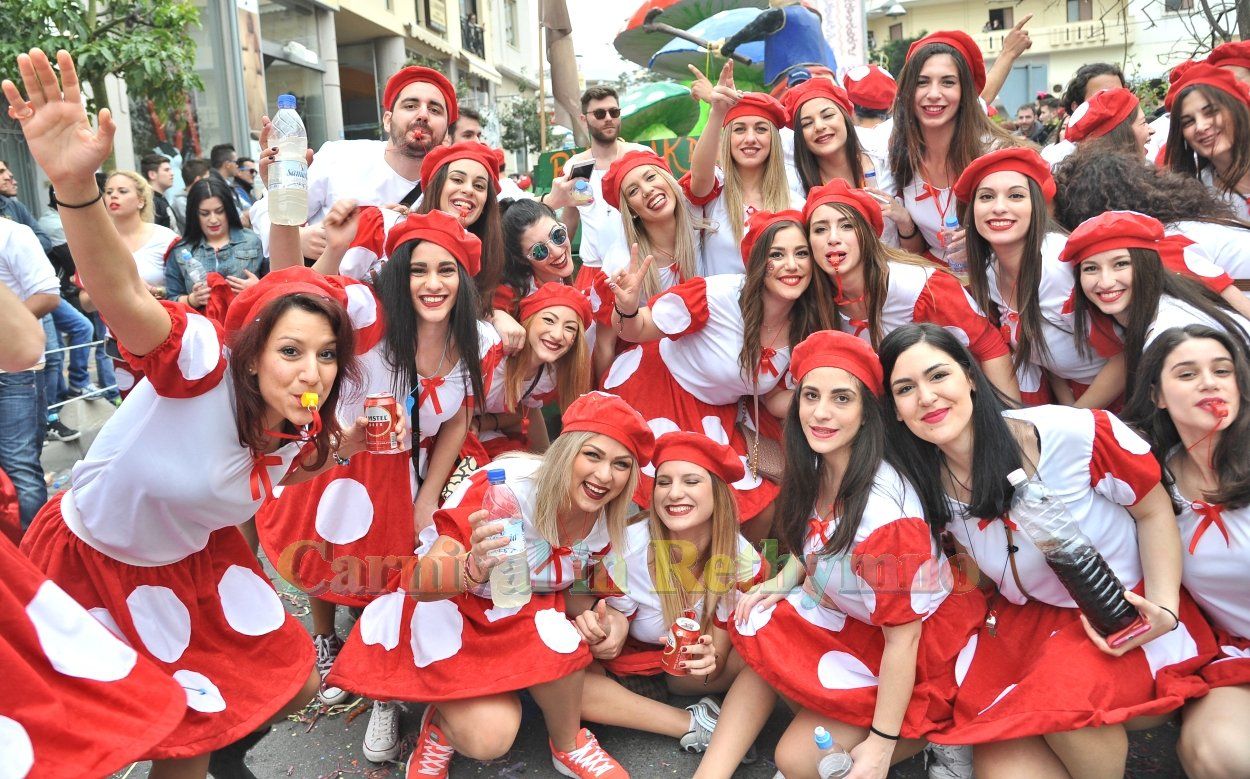 The Rakodikasmenoi are first again at the Carnival in Rethymnon 2016
Please wait a few seconds and click on the photos!
We are herefor your own good, just want only your best, your valuable warm blood. We just suck a little from you, so that we can live better.

PANDAYAAAAAAA!!!

The incredible Lo-tech vehicle of the NATA KEFATA machine people. Mad Max would be thrilled!

The EKATS I KOUTSI KATSIKA team ensures cleanliness: Greek Prime Minister as a shoeshine boy of the German Government

We are the Champions! Young Baseball Stars of the famous GIAREMIDES Team

OLOI VITSIOZOI: The bogeyman haunts the dark rainy streets at the Carnival in Rethymnon 2016

The dearest of chicken POTAGONISTES team at the Carnival in Rethymno 2016

OURANOKATEVATOI 2016: When Darth Vader is out of the house, the robots dance on the table!

We are the happy wet cats of the ARGOSHOLOI team. We're rocking and rolling, nothing can rock us!

Ahoy! We sailors from the ALTER EGO team are rainproof!




The CARNIVALOI in elementary school with uniforms and tablet, that's what we call hip!

The BUBUNES: How checkered can one be?

The Zebras of ANGOUROKSIPNIMENOI battle through the 2016 carnival-storms.

Click the links an enjoy!

Go to Carnival pages
© 1997 - 2018 ms marketing hellas, Questions and comments please mail to [email protected]