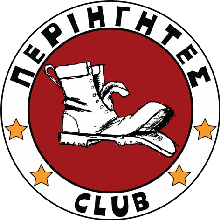 PERIHGHTES CLUB
The PERIIGITES CLUB is a department of the Travelers' Association of Rethymnon, PERIHGHTI LESKHI which concerns itself with the Carnival in Rethymnon and the Treasure Hunt organized annually in connection with the carnival. The Travelers' Association of Rethymnon is one of the initial members of the carnival and has shaped it over the years considerably.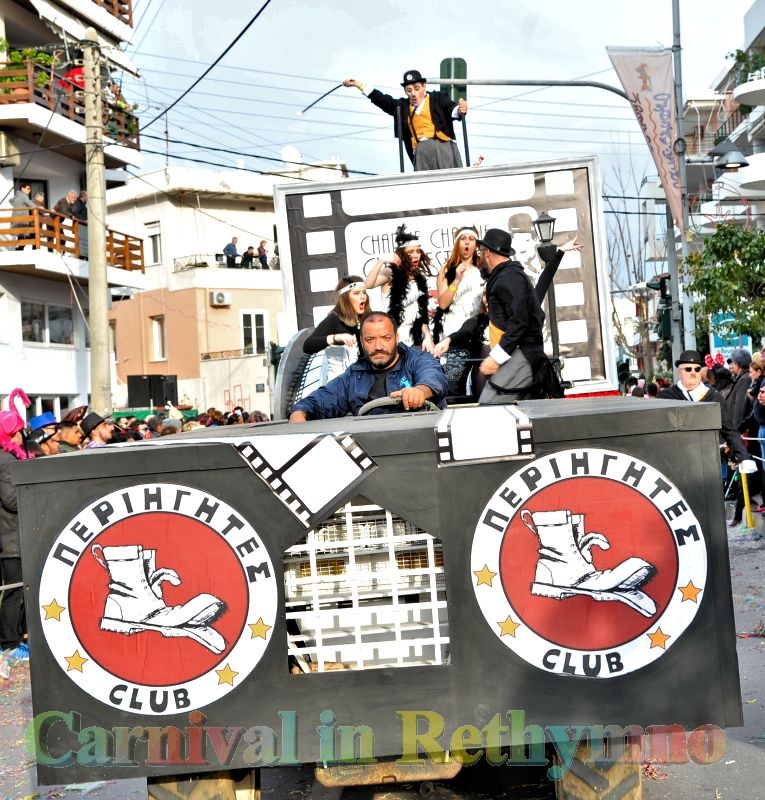 2018: "Charlie Charlie Charleston"

Please wait a few seconds and then click on the images below!

PERIIGITES Club: Cheerful, funny, a lovely team that this year puts us in the 20's with Charlie Chaplin and Charleston.

A solo Charleston with accompaniment presented by PERIIGITES Club.

Mom cares a lot for me today at Carnival. . . Well I think she has to !!!

In the middle deck of the car, there is art in perfection: the egg dance around the thickest sausages!

With Colgate THIS would not have happened to Dracula's Daughter! Hey, hey, always the third ones are to blame ...

And the driver may grin like a Cheshire cat. This is what we call freedom!

. . . and I'm taking part quite comfortably by float. It is so much fun!
| | |
| --- | --- |
| Phone. +30 - 6972722576, 6979808656 | Write us an Email |

Click the links an enjoy!

Go to Carnival pages
© 1997 - 2018 ms marketing hellas, Questions and comments please mail to [email protected]